Why choose us?
Our Core Values
At The BabyNest, we exemplify our tag line "Tender Loving Care" while respecting the rights of the child and that of their parents. We pride ourselves in provoking the creative abilities in our children and ensuring service excellence through continuous training of staff and building esprit de corps.
Learn Through Play
With the criteria of playing and learning together, children will have a comfortable environment.
Holistic Development
A comprehensive focus on child growth, not just academic advancements.
Excellent Teachers
A team of experts in Early childhood development with dynamic teaching approaches.
Baby Friendly Environment
The perfect and safest environment for child development.
Let Your Child Study At The BabyNest!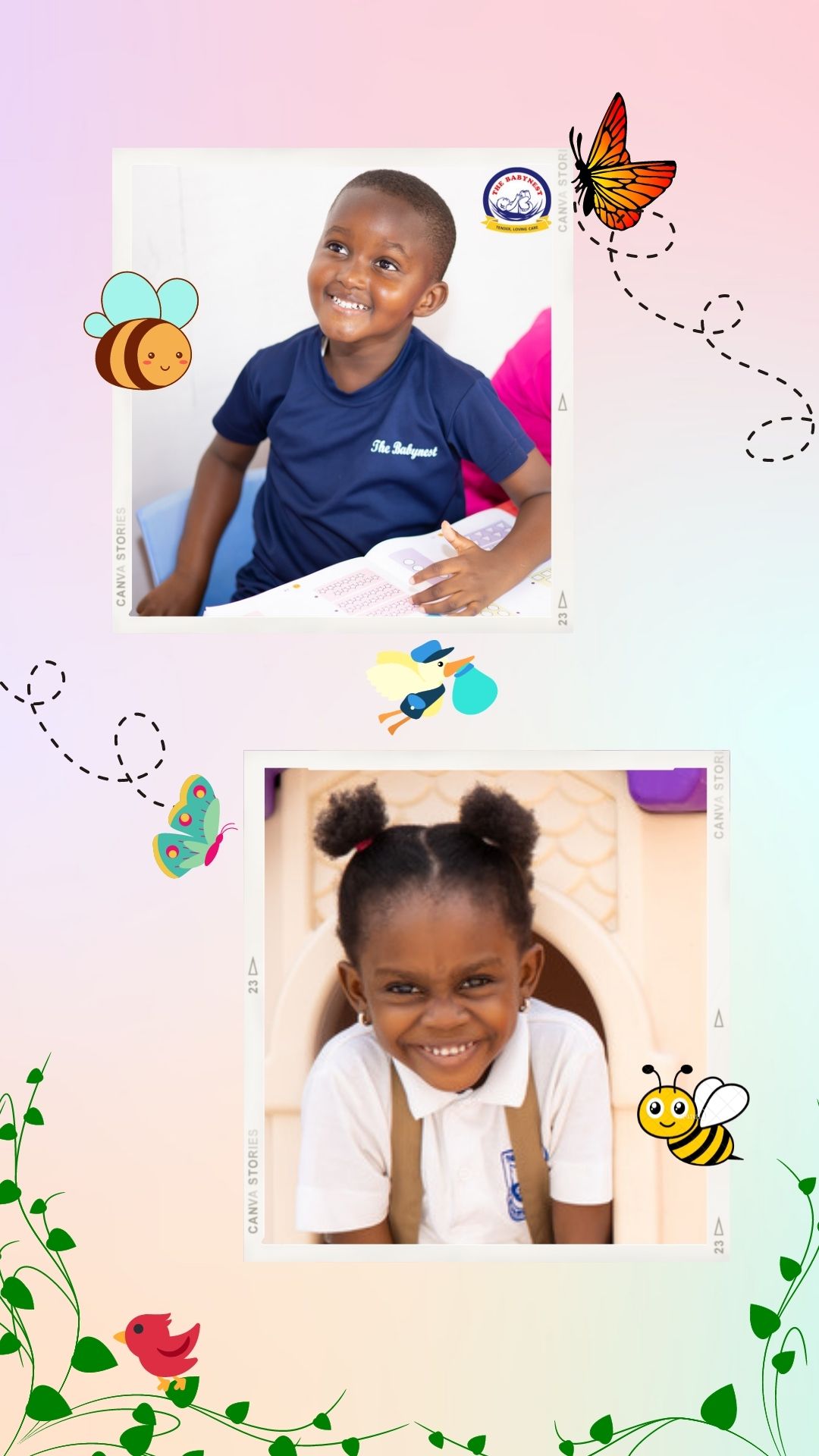 Guiding The Young Generation To Success.
Operating since 2005, The BabyNest provides quality early childhood education through its three year old and four year old group kindergarten programs. Our primary focus is the wellbeing of every child. We provide the accurate attention our little angels need to grow and develop into wholesome individuals.
COMPREHENSIVE PROGRAM THROUGH
Kids Activities
Infant classroom offers strategies for building positive relationships, helping children develop self-regulation and responding to challenging behaviours.
You Made The Best Choice!
Dear parents, we would like to thank you for choosing The BabyNest in the process of considering and planning your children's future.
December 09, 2023 at 09:00 AM
The Magic Reloaded!
ENROLL YOUR CHILD NOW!
Interested in good preschool education for your child? Joining The BabyNest is the right decision!